In December 2020, after 20 years of existence of Slnko Records, we launched our first crowdfunding campaign.
Time, circumstances and your great reactions have shown us that the ongoing support of local music production can be a key step towards the complete reconstruction of the entire music sector.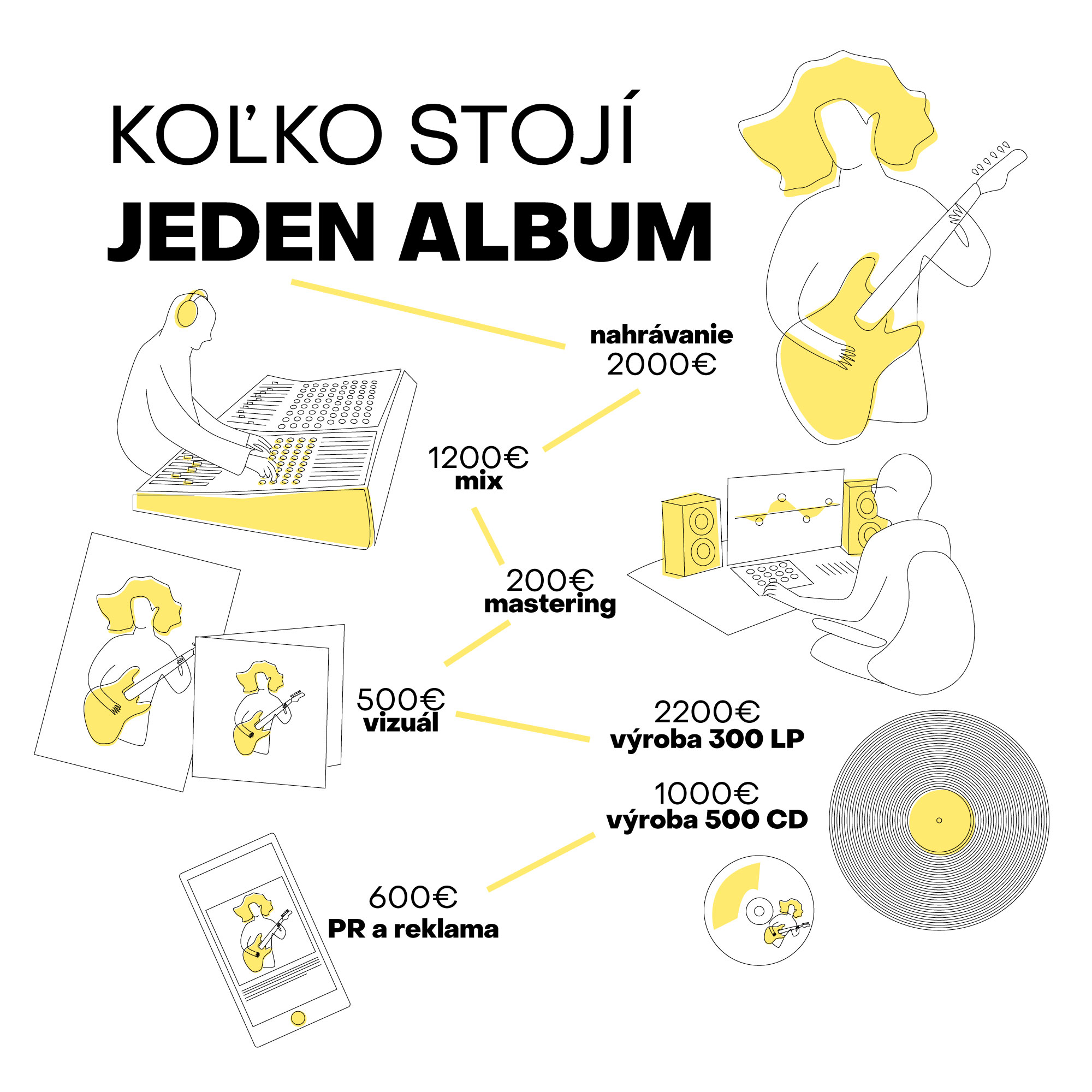 * these costs do not include fees for musicians
Why today is the right time to change the way of thinking, how the streaming model works and what the pandemic has done to the music sector, explains Shina, the founder of Slnko Records, in this
video
.
Therefore, we have decided to extend the one-off crowdfunding indefinitely and make it another tool for ongoing year-round financing. Thanks to your contributions, we invite you to participate in the creation, recording and releasing of new music that we trust.
We will appreciate any amount, even if you just add a few euros to your purchase. If you donate € 30 or more, you can also choose
rewards
that will change during the year: currently it is a T-shirt with a drawing by Shooty, Slnkosť (chocolate sweets from Slnko Records) and a limited series of graphics with a Sun motive in the size of an LP cover. The authors of the visuals printed on quality paper are graphic designers and artists who have collaborated on the covers of many of our albums.
At the same time, we would like to inform you that we have also launched the opportunity to directly support the artists on their
profiles
. In case you find the contribution to our label not very addressable, go to the profile of your favorite musician and contribute directly to him or her. It is possible that you will find the reason for the crowdfunding (new album, single, video) in the text. Even if you don't find a specific reason, we want to assure you that the money raised will reach a particular artist and help them to survive.
Thank you for your trust.
And don't forget it's always sunny above the clouds.
Label donation

Support release activities of Slnko records with the amount of your choice.

More Hide

5

1000

Direct input

30,- €

Donate
Donations will be solely used for publishing activities of Slnko records. All donations and their use will be published on www.slnkorecords.sk.

Free gift
9586
€ for support of new music